With the cold weather comes dry, tight skin that needs a hydration treatment. One of the best ways to give your face the moisture it craves is by using thick moisturizers. But what about when you're out and about? We've got 4 tips for making it work no matter where in this cold weather season!
If one is using a proper skincare and timely adapting to the products according to skin needs than skin is ready to face any weather. This article explains how to transition your skincare routine for cold weather. Skincare Routine for cold weather needs to be more moisturizing based so that skin doesn't feel dry & parched.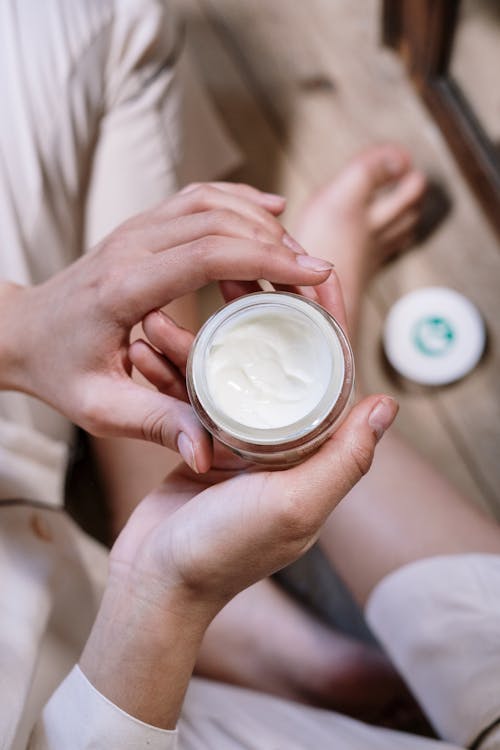 With the arrival of autumn, it's time to speak about skin. Autumn brings colder temperatures (sweater weather!) and lower humidity, resulting in dry, stagnant air and even drier skin. According to Shari Marchbein, M.D., a board-certified dermatologist in New York City, "mix this with dry heat from radiators, and it's a setup for [conditions] like eczema and dry, itchy skin."
Fall is the ideal time to reevaluate your current skin-care program. In general, much like your clothing, it's a good idea to approach skin care seasonally. "As the seasons change, so should your skin care," says Mona Gohara, M.D., a board-certified dermatologist located in Connecticut. "Minor adjustments may make a big impact."
Here are four dermatologists' recommended advice for adapting Skincare Routine for Cold weather-
1. Use a moisturizing cream that is heavier.
Say goodbye to the oil-free, lightweight moisturizer you've been using all summer. According to Dr. Marchbein, it's time to bulk up with a more potent hydrator. She suggests a thick cream containing ceramides, which are "necessary and beneficial fatty acids that exist naturally in the skin but must be supplemented throughout the colder months."
Ceramides are very important because they function as a support system for your skin barrier, as fellow New York City board-certified dermatologist Sejal Shah, M.D. previously informed us. "The barrier gets disrupted when the skin lacks ceramides, resulting in dryness and irritation," she previously noted. Ceramide deficiency may lead to eczema and other skin conditions.
The Inkey
CeraVe
Adding an extra layer of hydration to your skincare routine is another great way to prevent skin dehydration, Dr. Gohara says. "As chill settles in, water heads out for a host of reasons," she explains. "You layer clothes as it gets colder; you should layer on hydration too." Her recommendation is to add a hyaluronic-acid-based serum or sheet mask to your skin-care routine alongside a heftier moisturizer. (Hyaluronic Acid Serum from the Inkey List is a perfect and affordable starting point for HA newbies.)
Moisturizing Cream from CeraVe, which also contains moisture-boosting hyaluronic acid. First Aid Beauty Ultra Repair Cream is also very good choice as a moisturizer in cold weather.
2. If you don't regularly use one, add a body lotion to the mix.
According to Joshua Zeichner, M.D., head of cosmetic and clinical research in dermatology at Mount Sinai Hospital in New York City, as summer humidity stops, your skin may become dry and irritated because there is less moisture in the air to help hydrate it.
Body Butter H2O+ Beauty Milk
The easiest way to stop the itch? By loading up on hydration from head to toe. "Moisturizers provide a protective barrier over the skin, allowing it to retain hydration and draw in hydration to the outer skin layer," he says. We like Body Butter H2O+ Beauty Milk and La Roche-Posay Lipikar AP+ Body Cream, which is packed with the same type of ceramides mentioned earlier.
3. Reduce the amount of exfoliation you do.
According to Elizabeth Tanzi, M.D., associate clinical professor of dermatology at the George Washington University School of Medicine in Washington, D.C., when the weather grows colder, it's preferable to cut down on strong components like retinoids and glycolic acid. Exfoliation is a hard issue in general since it's quite simple to overdo it, whether it's cold outside or not. Over exfoliation may produce microscopic holes in the skin barrier, leading to further loss of water and irritation.
If your skin is constantly inflamed, irritated, itching, or even in pain, you're probably doing something wrong. Dr. Tanzi advises utilizing glycolic treatment pads (such as the alpha hydroxy acid-rich Dr. Dennis Gross Alpha Beta Universal Daily Peel) or a mask (such as Biossance's Squalane and Glycolic Renewal Mask) no more than once a week to prevent this.
4. Consider purchasing a humidifier as well.
Another hazard to your skin barrier is dry heat from your house, apartment, or business. Low humidity levels impair the skin's natural moisture barrier, which may lead to flaking, cracking, and peeling, according to Dendy Engelman, M.D., a board-certified dermatologist in New York City.
Pure Humidify + Cool by Dyson
Dewy Portable Humidifier, hello!
According to Dr. Tanzi, you may improve the moisture in your house by adding your own moisturizer to the mix and using a humidifier. The Dyson Humidifer and Hey Dewy's Portable Humidifier are two of our favorite skin-friendly humidifiers (great for desks, travel, and tiny apartments). For optimal results, turn it on as soon as you turn on the heat. 
Related:
Watch This Video-
Frequently Asked Questions
How can I change my skin care routine in winter?
A: You can minimize the length of your skincare routine by using products that have a low amount of oil. Products like creamy aloe vera gel are great to use in place of moisturizers and serums so you dont need to wash them off before bed.
Should I change my skin care routine in winter?
A: The cold weather will cause your skin to become drier and less receptive. In order to combat this, try adding a richer moisturizer with more emollients and oils such as argan oil or coconut oil into the mix. You may also want to put on thicker layers of sunscreen that are slightly heavier than usual during winter months since youll be indoors more often while in colder temperatures.
How long does it take for skin to adjust to new climate?
A: It varies from person to person. The most common answer is it depends.
Related Tags
skincare routine for cold weather
organic skincare routine for cold weather
korean skincare routine for cold weather