Skin care is something that most people spend a lot of time, effort and money on-but dermatologists say there's no need to go overboard. A proper and simple skin care routine followed daily can give better results than any fashionable one. Here are the steps you should take before trying any new skincare routine:

1) Exfoliating your skin to remove dead cells
2) Using an oil-free moisturizer with sunscreen protection
3) Applying SPF 30+ daily in order to prevent sun exposure while wearing makeup or during vacations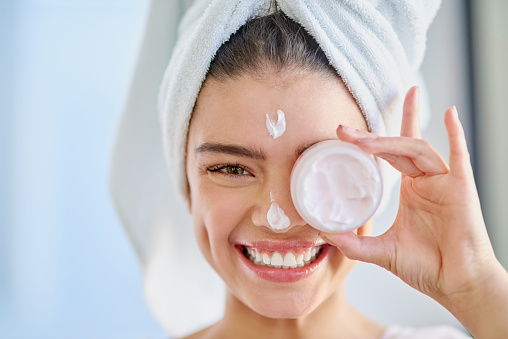 The "dermatologist recommended summer skin care regimen" is a simple routine that dermatologists actually recommend. This routine can be done in under 10 minutes and has been shown to have great results.
It's easy to get carried away with skin care with the 10-step Korean skin care regimen and the myriad serums, acids, and high-tech equipment on the market today. But how much is excessive? Is it possible to overdo it, or would a more thorough regimen provide greater results?
To get answers to all of our inquiries, we went to some tried-and-true skin care professionals. Their suggestions may cause you to rethink your multistep skin care approach.
It's generally preferable to keep things simple.
"While 12-step regimens are popular, they may not perform any better than one or two stages," said Dr. Joshua Zeichner, a dermatologist in New York who prescribes just one to two items in the morning and evening. "With fewer items to apply, you're less likely to forget to use them." Keeping things simple typically helps customers remain on track with their product use."
Sometimes people do too much to their skin and frequently end up damaging it with all the additional steps. Don't over wash your skin, don't overtone, and don't over exfoliate. That's a better mantra.
In addition to saving time and money, a simplified regimen won't 'get in the way of what your skin is designed to do: offer a barrier between the outside world and the interior of your body.'
Is a more complex regimen, on the other hand, a negative thing?
A multistep skin care program is not intrinsically terrible, to put it that way. There are, however, more errors to be made.
"Using many products raises the danger of skin irritation, and we don't know whether the active chemicals in all of them are compatible." As a result of the combination, you may be unwittingly inactivating items," Zeichner said.
People should consider how much their skin can truly absorb, according to another dermatologist. "A lot of the time, people waste goods and money believing it'll make them look better," she remarked. "The first two goods are usually the ones that make the largest effect."
Using many treatments that achieve the same thing and exfoliating too regularly are two of the most typical indicators of overdoing it. Not only are the long rituals likely unnecessary, but they may also be hurting your skin.
Exfoliate no more than once a week, and use an acid exfoliator rather than a manual exfoliator. That's more gentle on the skin.
T.L.C. Sukari Babyfacial by Drunk Elephant
This mask is simple to include into your regimen, plus it's high in antioxidants.
What is the most effective skin-care regimen for me?
It is essential to keep in mind that one size does not fit everyone. It's possible that a regimen that works for your closest buddy won't work for you. Instead, choose items that are appropriate for your skin type and needs.
It's advisable to individuals new to skin care to start with one new product at a time and gradually add more to ensure their skin doesn't react unfavorably to any one ingredient.
If you're pregnant, Fishman advises staying away from products that include retinol, salicylic acid, or benzoyl peroxide since they may damage an unborn child.
Our specialists assisted in the development of a basic & simple skincare routine that should suit most skin types.
The effective & simple skin care routine for the morning-
Your morning skin care regimen should be tailored to protect your skin from environmental elements such as harsh UV radiation or free radicals which can cause irrepairable damage to your skin in the long run.
1. Cleansers
Begin your morning with a simple skin care routine by washing your face gently. As the greater the bubble, the more drying it is on the skin.
Cetaphil Daily Facial Cleanser
Vanicream Gentle Facial Cleanser is our favorite product.
This cleanser is appealing since it is free of fragrance, colors, parabens, sulfates, gluten, and formaldehyde. It is fantastic for folks with allergies or sensitive skin.
2. Antioxidants rich Serum
Antioxidants are the most effective approach to combat free radicals. Antioxidants may be obtained in two ways: by eating them or by applying them directly to the skin.
L'Oreal Paris Revitalift Derm Intensives Pure Vitamin C Serum
"To protect the skin from free radical damage, I suggest antioxidants to all of my patients. Whether you have dry or oily skin, vitamin C may help "Zeichner said.
3. Moisturizer and Sunscreen
Sunscreen is easily the most important step of any morning skin care routine. According to Zeichner, "a one-year study funded by Johnson & Johnson actually showed that applying nothing but sunscreen improved the cosmetic appearance of the skin. Besides protecting the skin from UV damage, it likely allowed the skin to function optimally and heal itself from previous damage."
EltaMD UV Clear Facial Sunscreen Broad-Spectrum SPF 46 is everyone's favorite.
Every skin care regimen should include a moisturizer with a mineral SPF used every morning. 'It's an amazing product.'
Anthelios Ultra Light Sunscreen Fluid SPF 60 by La Roche-Posay
This SPF 60 sunscreen is described as a "great hydrating agent."
Aveeno Positively Radiant Daily Facial Moisturizer With Total Soy Complex and Broad Spectrum SPF 30 Sunscreen is a product recommendation.
Daily sunscreen is critical since accidental UV radiation exposure accumulates over time. Almost everyone develops sun spots as they get older, regardless of skin type. This product's soy complex brightens the complexion and is suitable for all skin tones.
Aveeno's soy products also appeal to sensitive skin because of their "powerful anti-inflammatory qualities."
The simple skin care routine for the evening-
The purpose of a nighttime skin care routine is to help in the turnover of new skin cells and the stimulation of collagen formation to repair any damage that has happened over the day. Here's a simple nighttime routine that can help you achieve these objectives:
1. Skin Cleanser
It's critical to remove debris, makeup, and any other irritants that may have gotten onto the skin at the end of the day. So, a gentle and fragrance-free cleanser is recommended. The same cleaner may be used in the morning and at night.
2. Serum for skin repair
The meat of the nightly skin care treatment is serums. These products' components will actively aid in improving the appearance and feel of the skin. Because they are applied at night, the skin has enough time to absorb them and begin to mend itself without being exposed to contaminants.
Neutrogena Rapid Wrinkle Repair Hyaluronic Acid Face Serum with Retinol Serum
Retinol is the most well-researched over-the-counter product for reducing the appearance of fine lines and wrinkles. It boosts cell turnover to increase skin brightness and encourages collagen to reinforce the skin's foundation.
Olay Regenerist Micro-Sculpting Cream
"Stick to a peptide instead of retinol to strengthen the skin and reduce wrinkles if you have sensitive skin," Zeichner said.
3. A deep moisturizing Cream/Lotion
Finally, use a moisturizer to lock in the moisture so that your skin feels hydrated and well moisturized.
CeraVe PM Facial Moisturizing Lotion is all-time favorite product.
CeraVe PM is a mild nighttime moisturizer that contains ceramides, which function like grout to fill in the spaces between your skin cells.
Watch This Video-
The "best skin care routine for 40s" is a simple routine that dermatologists recommend. This is a routine that can be done by anyone in their 40s and beyond.
Frequently Asked Questions
What do dermatologists recommend for skin care routine?
A: Dermatologists recommend a simple skin care routine for people with sensitive, dry, or eczema-prone skin. Skin needs to be cleansed and hydrated before it can be moisturized, which is why the first step in all of these treatments starts out by washing your face with water. If you have acne prone skin then starting off by cleansing with benzoyl peroxide is necessary as well. For those who are struggling from dehydration on their faces due to harsh weather conditions like windy days then using products that contain hyaluronic acid will help revitalize the moisture levels back up where they should be at homeostasis level.
What is the number 1 dermatologist recommended skin care brand?
A: I am not a dermatologist and cant answer this question.
Is simple good for skincare?
A: Yes, simple skin care is good for your skin. You should avoid things like complex treatments and harsh cleansers that can damage your skin which cause further breakouts.
Related Tags
simple skin care routine products for combination skin
dermatologist recommended simple skin care routine for 40s
dermatologist recommended simple skin care routine for 20s
dermatologist recommended skin care routine for dry skin
dermatologist recommended simple skin care routine for 30s